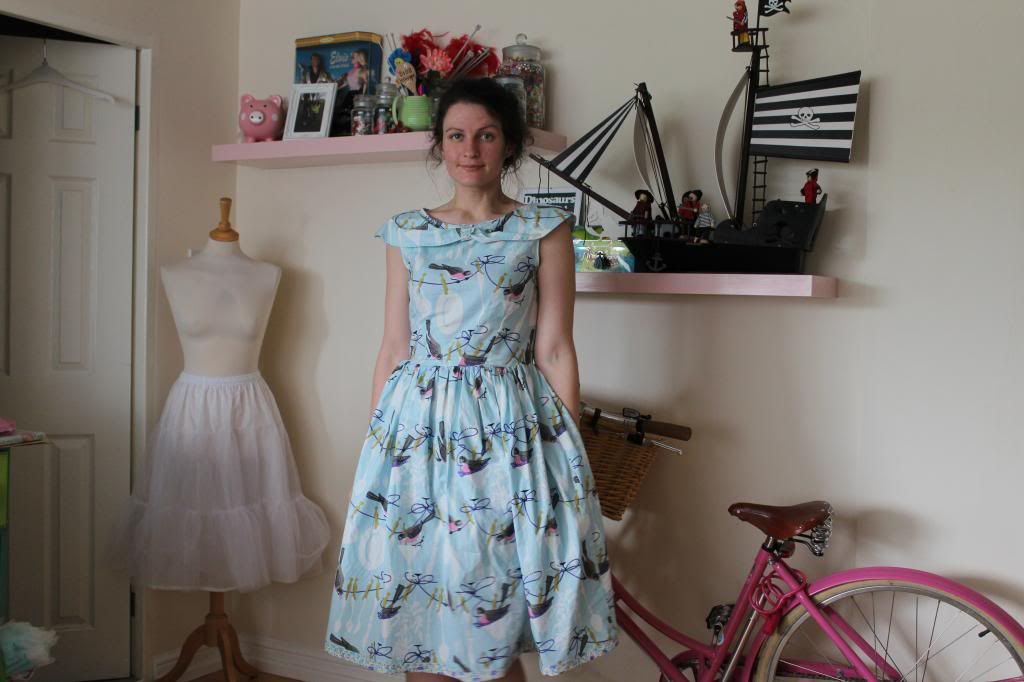 Dress: Handmade (Simplicity 2444 w/ cape collar and gathered skirt)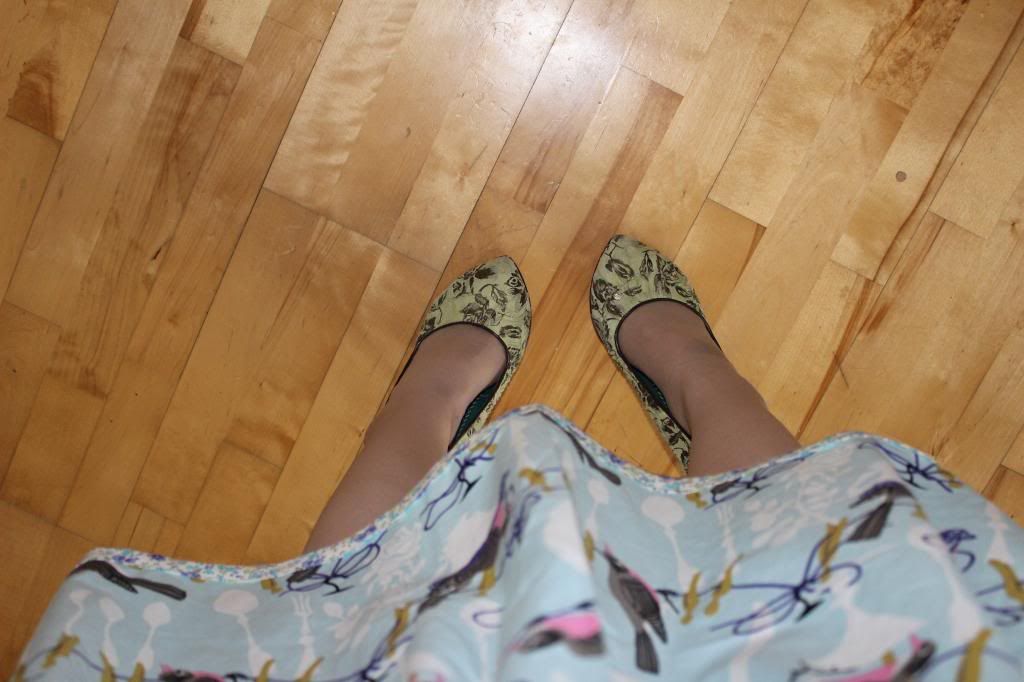 Heels: Irregular Choice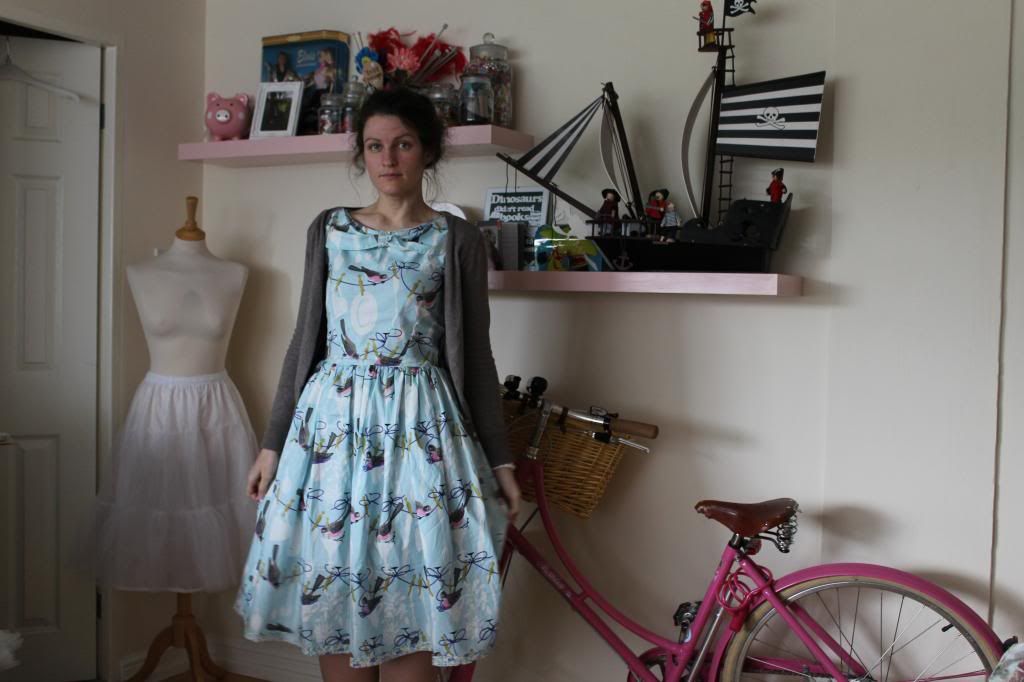 Cardigan: Matalan
This fabric has been on my wishlist for a while. Bookmarked for ages, when I found myself with voucher to spend on fabric, I knew precisely what I was going to order. My two metres arrived on Saturday morning and by 11pm that evening I had a new dress to wear which I do really like.
I seem to have recently decided to add some little details to my dresses. Last week when I made my zebra print dress, I decided that the neckline needed some black and white polka dot ribbon, and after making a chicken print Emery last weekend, I didn't declare it finished until I'd stitched some sequin trim around the neck and sleeves. For this Simplicity 2444 I dug out some floral bias binding, which I've had in my stash for about a year with no real idea on what it would be. I finished off the hemline with it, and also made the tie at the centre of the collar from it.
I'm sure this embellishment thing is just a phase, but I'm quite enjoying it at the moment and having just received a parcel of MORE sequins, I'm hoping it will last a little while longer. Just don't stand still too long or you may find yourself embellished.
For a day at the office, I dressed the print down with my trusty grey cardigan. I find this is one of the best office staples. I use it often for making the most crazy item more office-friendly. I'm not sure if it actually works, but it does in my head at least.
I also wore these Irregular Choice heels, which I bought many years ago from TK Maxx and have no idea about their name or anything. I actually went to get them out of the cupboard and dismissed them, as I was sure I'd already worn them for the challenge, but after a quick check through my photos I found I was safe. This is where the challenge is getting tricky, but there are still so many gems I've yet to get around to.